Exceptional dentistry wouldn't be possible without an exceptional team! Our Seattle, WA cosmetic dentist is proud to have the support of talented, caring staff who aim to always make your experience in our office the best. We warmly welcome you to Dr. Kirchner's practice and invite you to get to know her team.
---
Won't you join our dental family?
---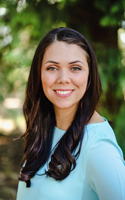 Cindi, Business Office Receptionist
Cindi has lived in West Seattle all her life. She is the first person you will see when you walk through our door. Her warm smile & sweet personality is sure to make you feel right at home. She is grateful for the opportunity to work with patients and help with all of their insurance & scheduling needs. Previous to coming to our office, Cindi was a cosmetologist for three years. She truly enjoys working with varietyof personalities & building relationships with people. After pursuing her passion of being a cosmetologist she wanted to explore another career that would still involve customer service. The dental field was a great opportunity for her.
When Cindi is not in the office she enjoys spending time with her fiancé, son, family, and friends as well as still practicing her cosmetology skills.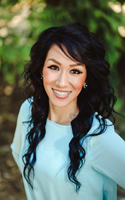 Gee, Dental Assistant
Gee was raised in Eastern Washington, were she began her dental assisting career in community health. in 2018 she completed with honors her licensure to become an Expanded Functions Dental Assistant.
When not in the office she love spending time with her family in both Western and Eastern Washington.
Brittany, Dental Hygienist
Brittany was born and raised in the Seattle area and is currently a resident of West Seattle. She studied dental hygiene at Eastern Washington University where she received her bachelor's degree. She enjoys connecting with patients and strives to educate them in a unique way to better demonstrate the link between oral and systemic health.
When Brittany is not in the office she enjoys spending time with her husband and two kids. She is a true Seattle sports fanatic and loves to attend the sporting events with her family.
Sam, Dental Hygienist
Sam is originally from Spokane but has lived in Seattle for over 20 years. She graduated from Lake Washington Insitute of Technology. She Enjoys forming relationships while improving the health of her patients.
When not in the office she spends time with her husband and daughter. She loves the outdoors and traveling the world.
Olivia, Dental Hygienist
Olivia joined our team in 2019 and lives in West Seattle with her husband. Starting in the dental field as a dental assistant in 2010, Olivia found a love for working with patients and wanted to pursue a career where she could make a difference through educating and working one on one with patients to better their oral health. She graduated from Pima Medical Institute in 2014 with her Degree in Dental Hygiene and has been practicing in the Greater Seattle area since then. Olivia strives to provide a comfortable experience for her patients and to have everyone leave with a clean, happy smile.
Outside of the office, she enjoys spending time with her family, going to concerts, discovering great food around the city, and exploring the beautiful Pacific Northwest. Olivia and her husband are so excited to be welcoming their first child, a baby boy, to their family in April.
Justeen, Insurance Coordinator
Justeen was born and raised in Washington. Before working here she was a scheduling coordinator and has been with our office since May 2019. She coordinates all insurance and finances along with scheduling. She is dedicated to serving all of your inurance needs from verifying and maximizing your benefits to help you understand how they will work together.
When not in office she loves spending time with her family and friends.